We've updated our timeline editor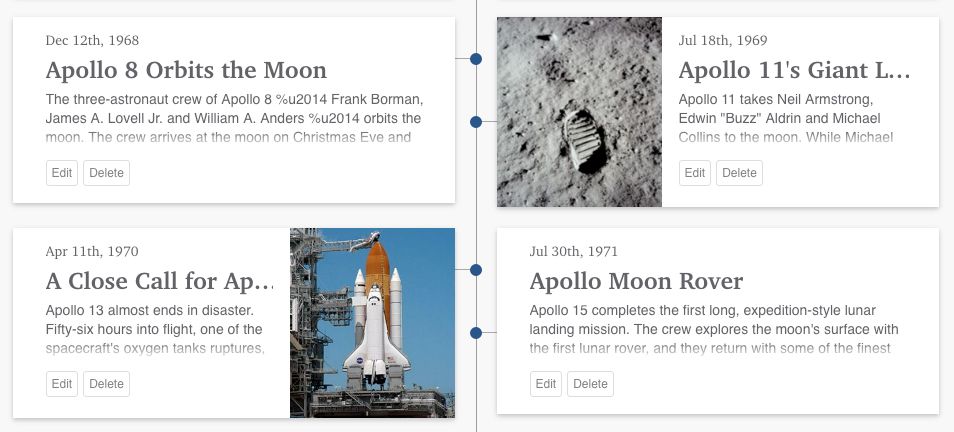 Today we're releasing a slick new timeline editor.
This release adds a completely new editing experience that I'm sure you'll love as soon as you start using it.
Gone is the slightly clunky Flash-based application, replaced by a brand-new HTML5 app taking full advantage of modern browser capabilities.
Importantly, this release adds BCE date editing support to desktop computers, in addition to mobile devices.
With parity between the desktop and mobile versions, we can now make changes and add new features in one fell swoop. This has the added benefit of significantly cutting down development time.
Making timelines on Timetoast just got a whole lot easier and I look forward to seeing what you create with the new tool.