New feature: Premium support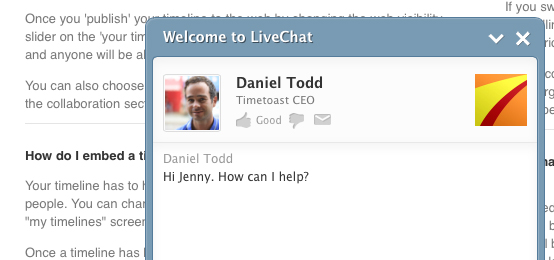 I'm proud to announce premium support, a new feature for our premium subscribers. Now you get premium support right when you need it with our new Live Chat and messaging service; never use email support again!
Since launching this new feature, I've spoken to many of you already which has been a great experience. It's good knowing you have the support you want, and a voice to help shape the future of Timetoast too.
I think this is a great addition to Timetoast, I hope you give it a try. I look forward to saying hello!